The Coveted, English (Online) / SEPTEMBER 24, 2008
styleMAG, German (Online) / SEPTEMBER 17, 2008
LOOK stern.de digital TV, German (Online) / AUGUST 2008
Facehunter and Styleclicker on stern.de digital TV – a short feature about the ABSOLUT Facehunter exhibition some months ago in Munich. The film is in German.
TWO FOR FASHION, German (Online) / AUGUST 13, 2008
JOLIE-MODE-ABC, German / SEPTEMBER ISSUE 2008
sueddeutsche.de, German (Online) / JULY 15, 2008
CRACKER YOUR WARDROBE, South Korea / JULY 2008
My first magazine title as photographer… not only one, but 9 pictures!
Bild.de, German (Online) / July 7, 2008
GOETHE-INSTITUT, German (Online) / June 2008
chic #2, German / 2008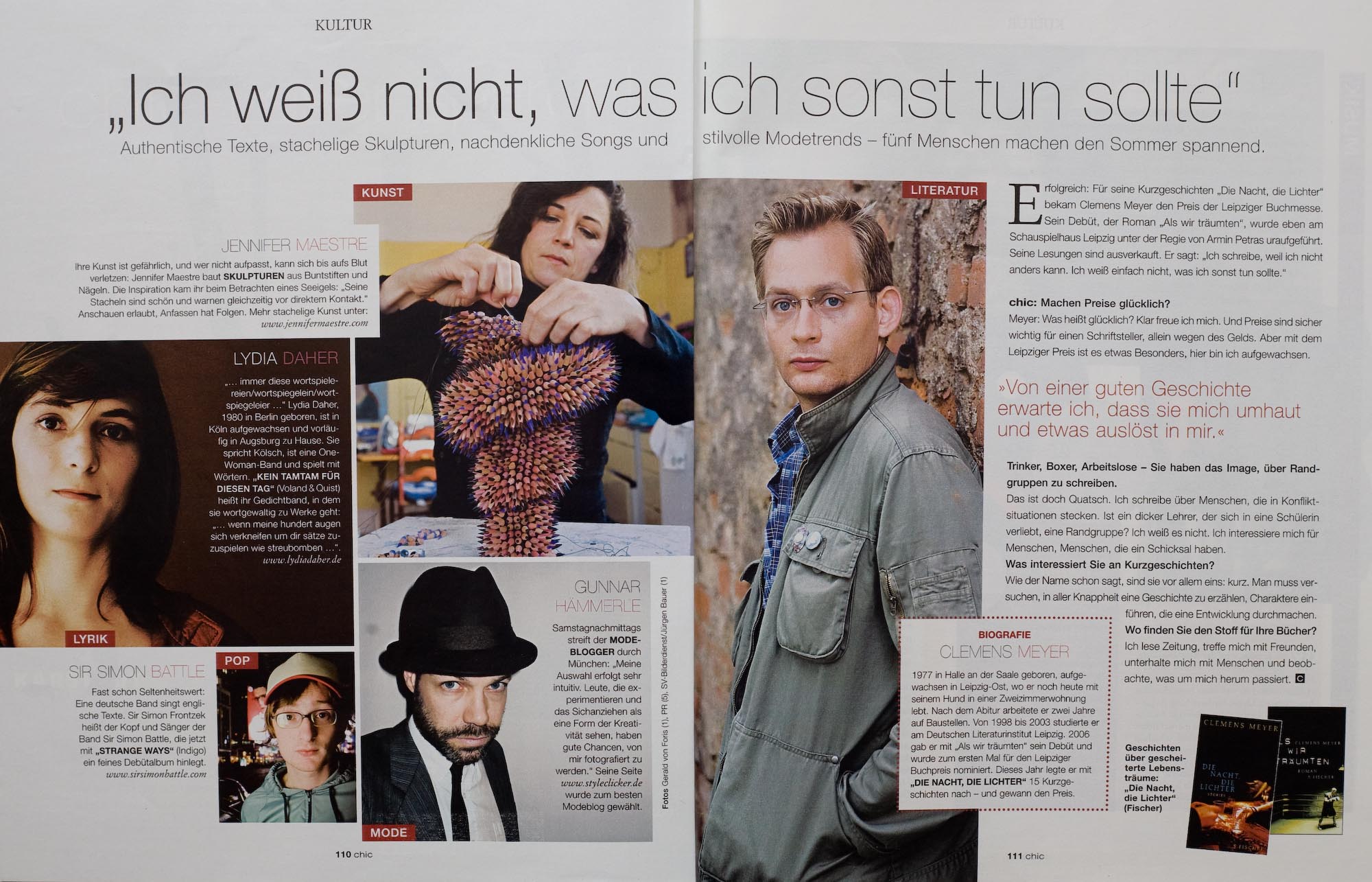 PRINZ Munich, German / JUNE 2008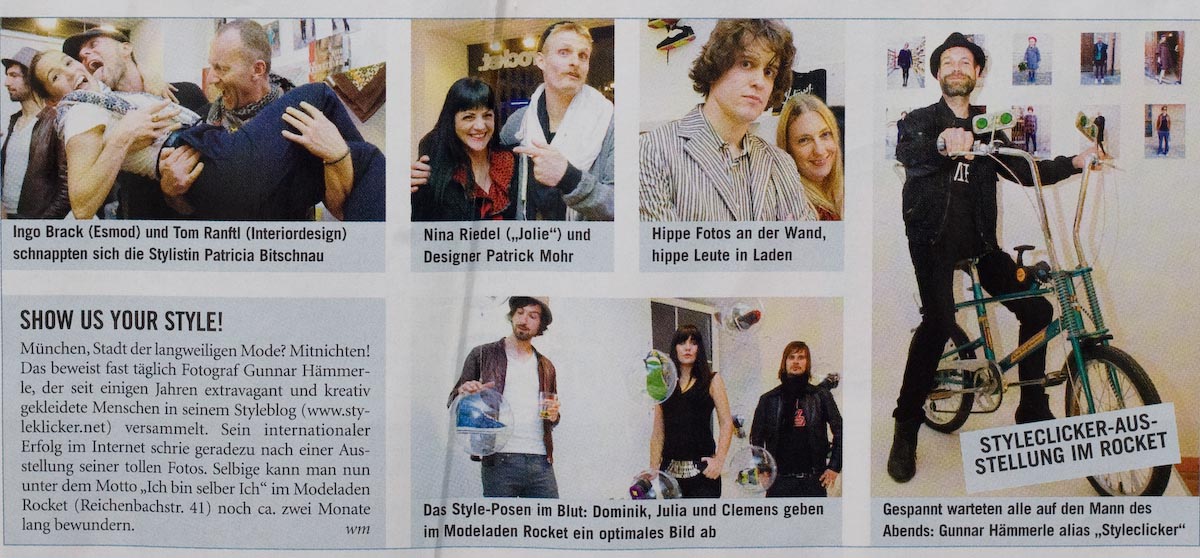 intro, German / JUNE 2008

TextilWirtschaft, German / MAY 29, 2008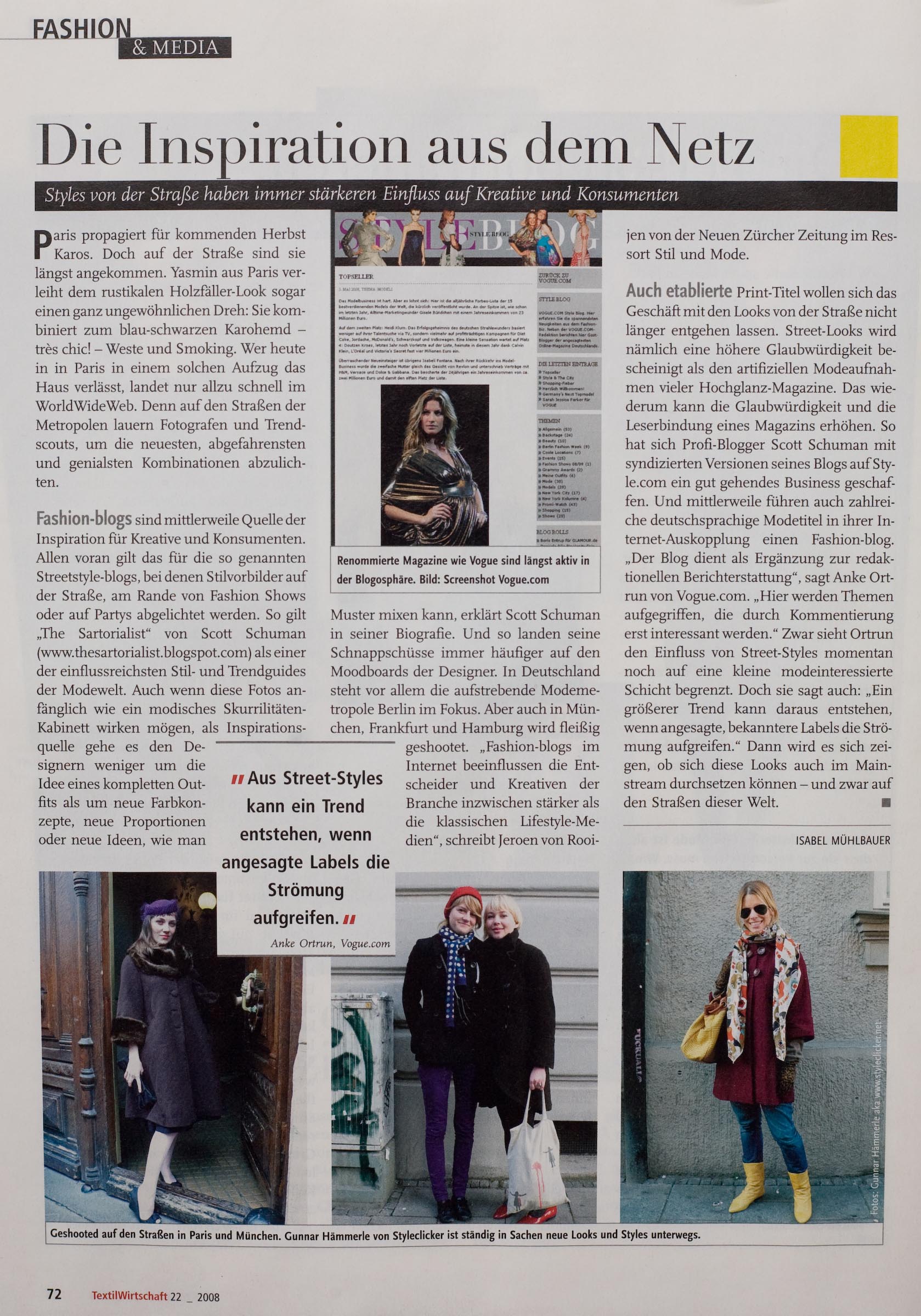 Süddeutsche Zeitung, German / MAY 10, 2008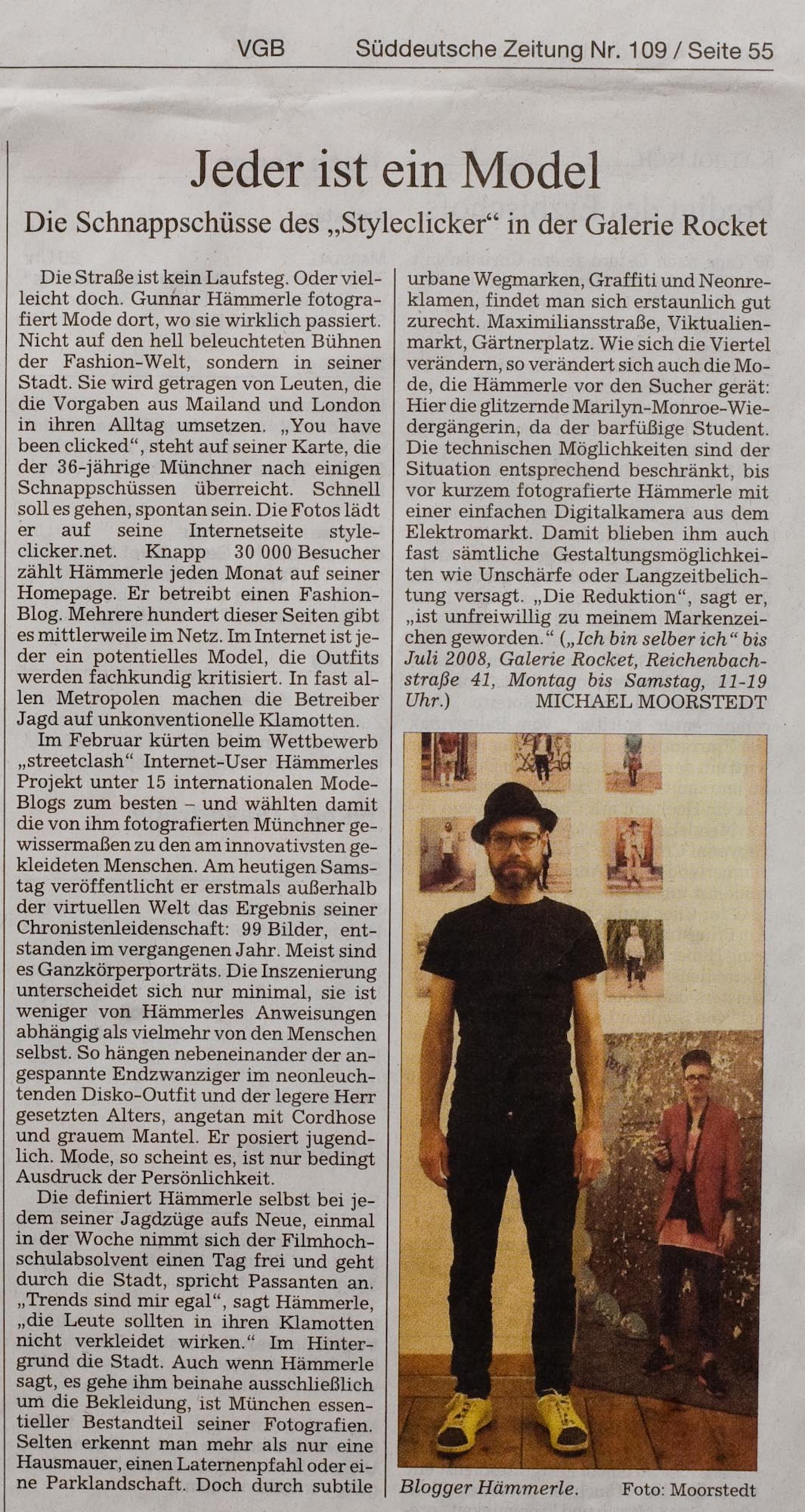 Les Mads Blog, German / MAY 7, 2008
myspy munique, German / MAY 2008
WELT am SONNTAG, German / MAY 11, 2008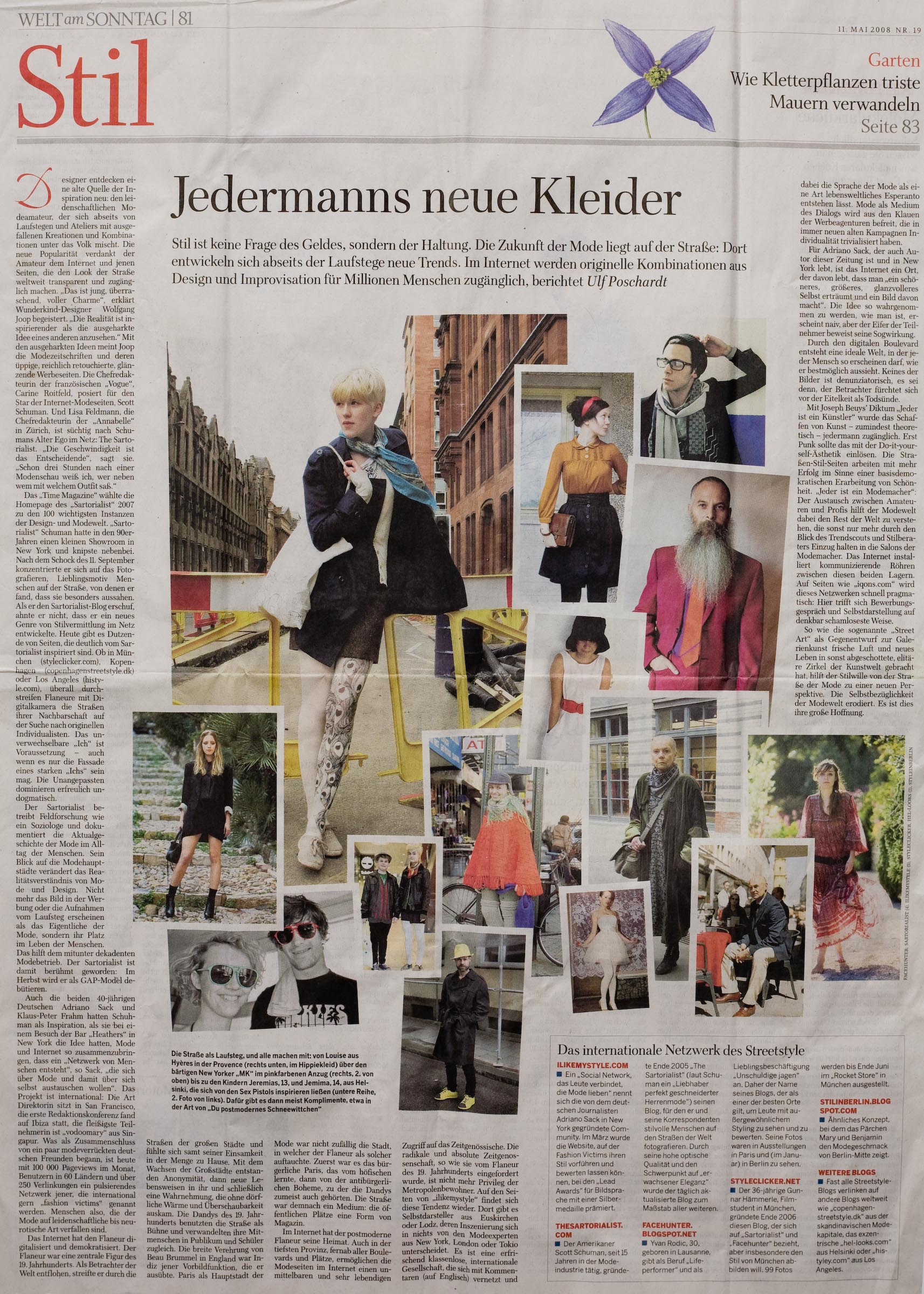 ZEIT ONLINE, German / MAY 8, 2008
SONNTAG AKTUELL, German / APRIL 20, 2008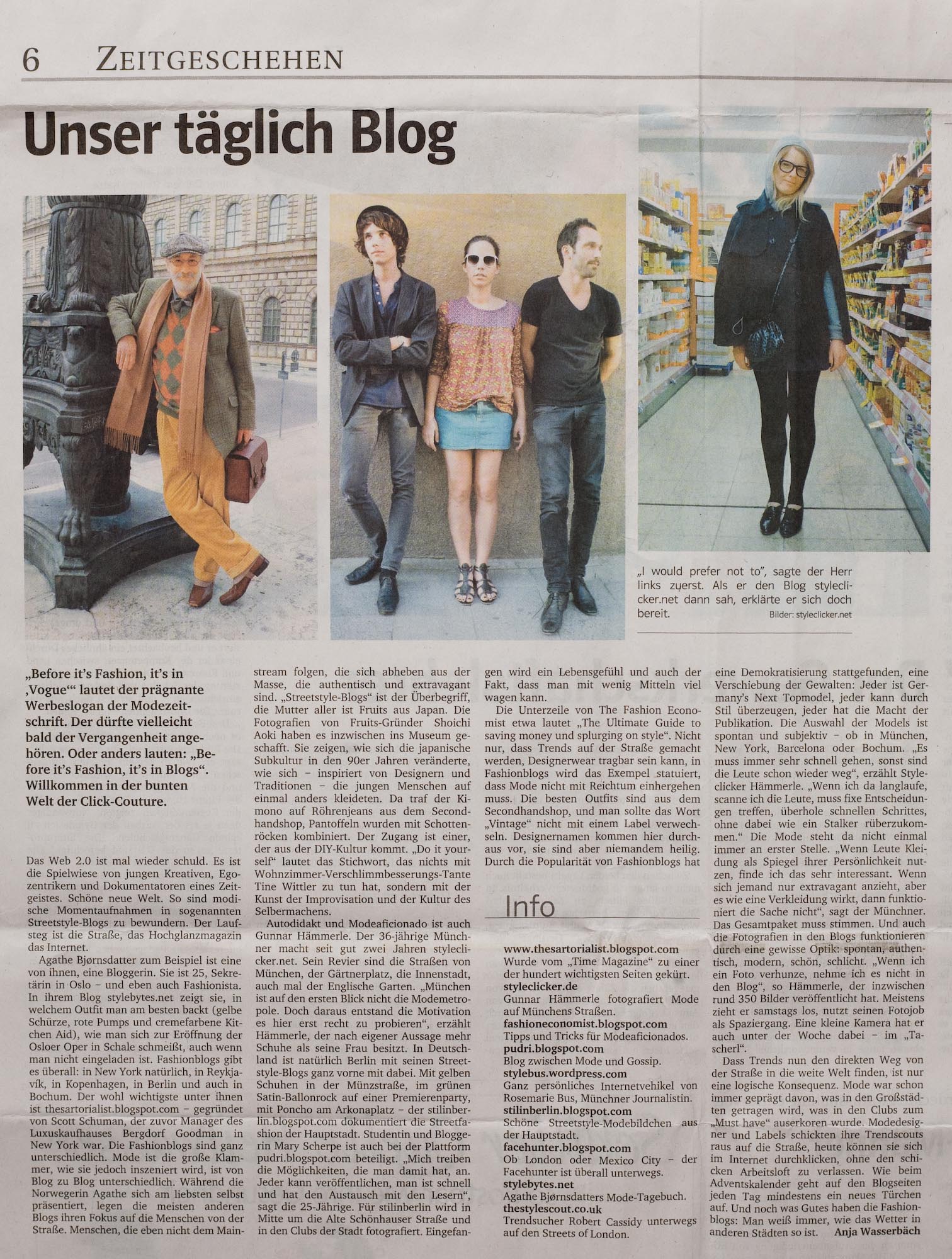 DER TAGESSPIEGEL, German / APRIL 14, 2008
FRANKFURTER ALLGEMEINE SONNTAGSZEITUNG, German / FEBRUARY 17, 2008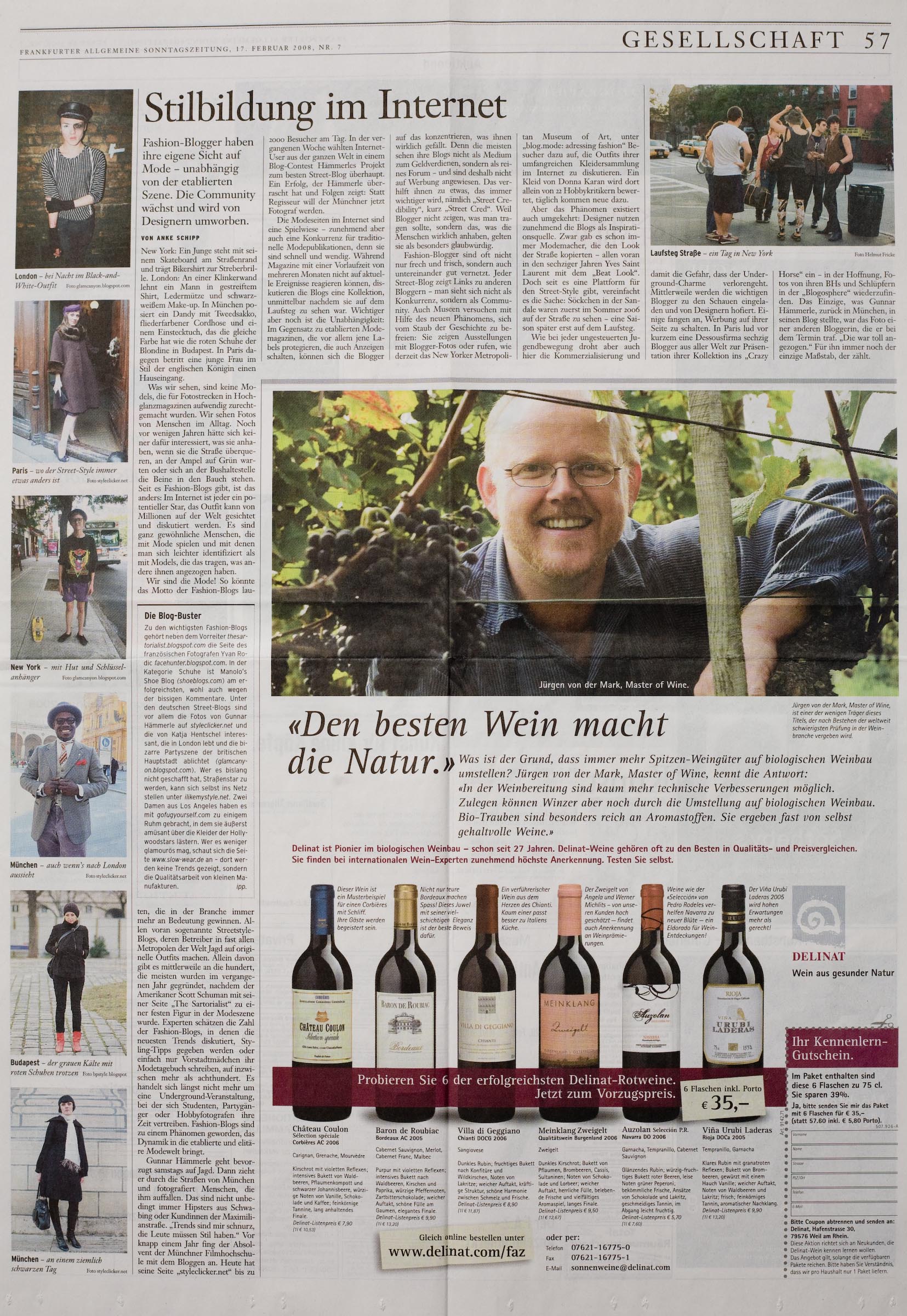 jetzt.de, German (Online) / FEBRUARY 11, 2008
WELT KOMPAKT, German / FEBRUARY 8, 2008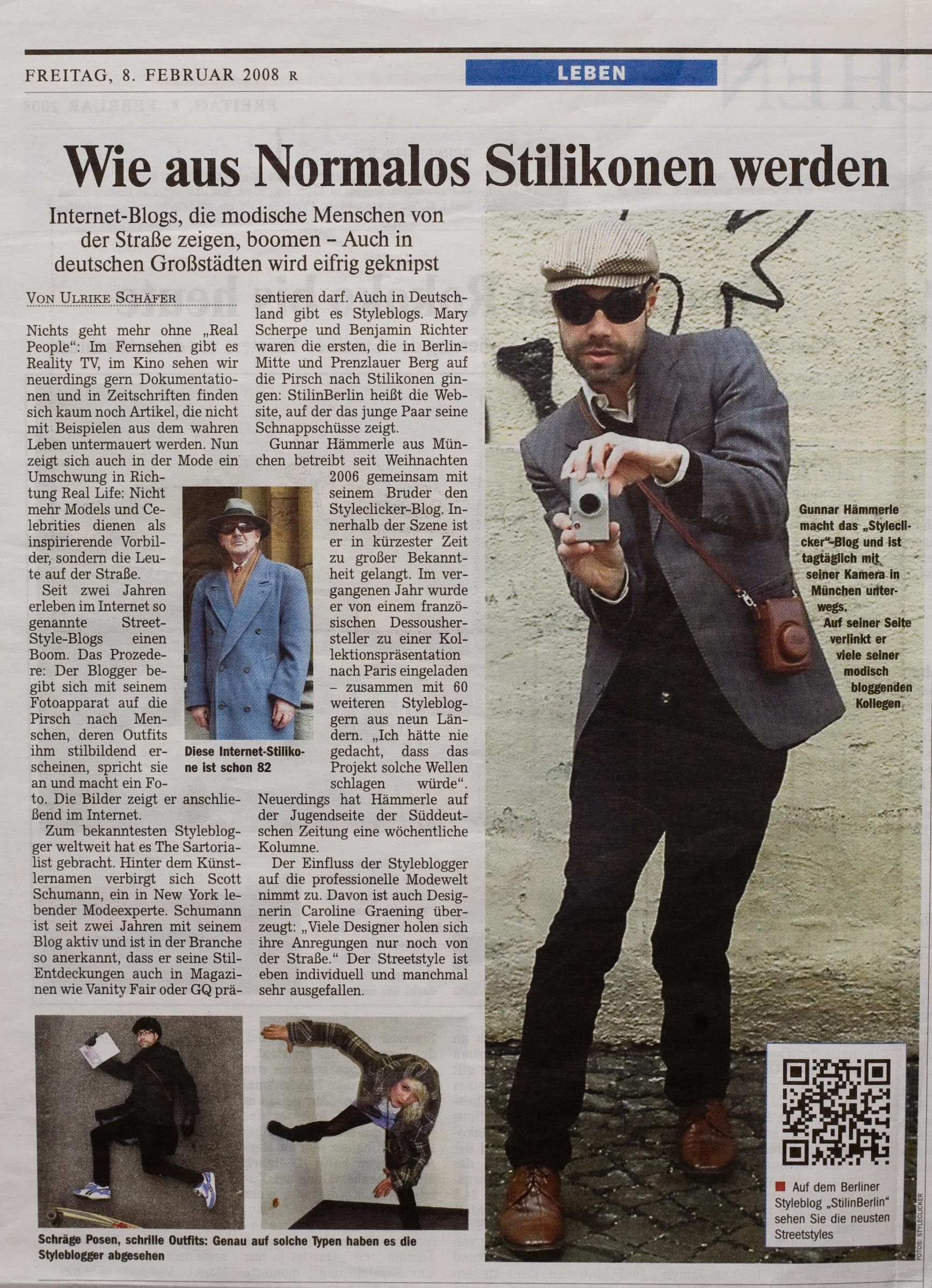 milk magazine, Hong Kong / FEBRUARY 1, 2008