Tze Goh's collection focussed on innovative materials to an extent that print was out of question. Inspired by natural elements and Porsche cars, the pieces were beautifully crafted and showcased Tze Goh's skills in constructing and excellent pattern cutting. The minimalistic woollen dresses came in a gentle colour scheme with all different hues of grey and are definitely sensual. His Jil Sander-esque design aesthetic challenges traditional shapes with defined lines, draped simplicity and sculptural functionality.
During a short cigarette break Goh tells me that he adores working with quality materials, which is obviously worth its price. To create that wonderfully 3dimensional look, He uses malleable fabric. Referring to the geometry of traditional Japanese clothing, the topography of mountains and the precise lines of German automobile interiors, Goh's second season winks at the past and looks to the future. But with his deft construction skills, it firmly lives in the moment.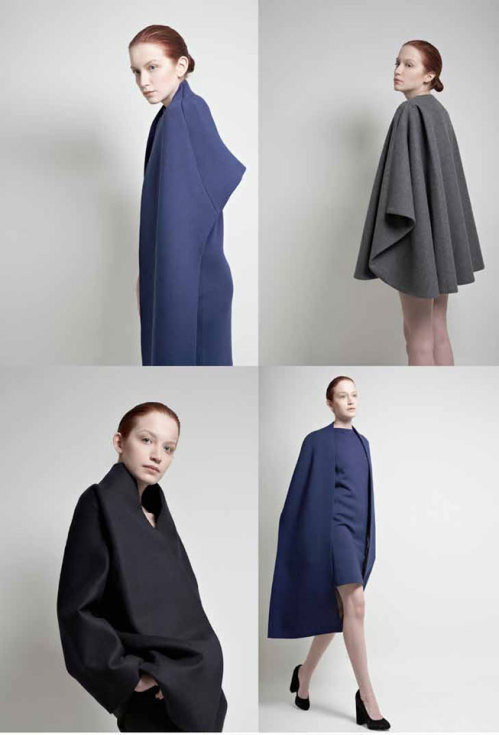 The Singapore-born is one of four designers chosen by Vauxhall Fashion Scout, that is promoting new designers to show on their collaborative catwalk event Ones To Watch. Set up last year after his MA graduation at London's Central Saint Martins the brand incarnates the philosophy 'to build a wardrobe for a sophisticated woman by pushing the treatment of fabrics in a focused manner, offering a collection of purity that is right for its time.' Goh explains. The time couldn't be any righter.