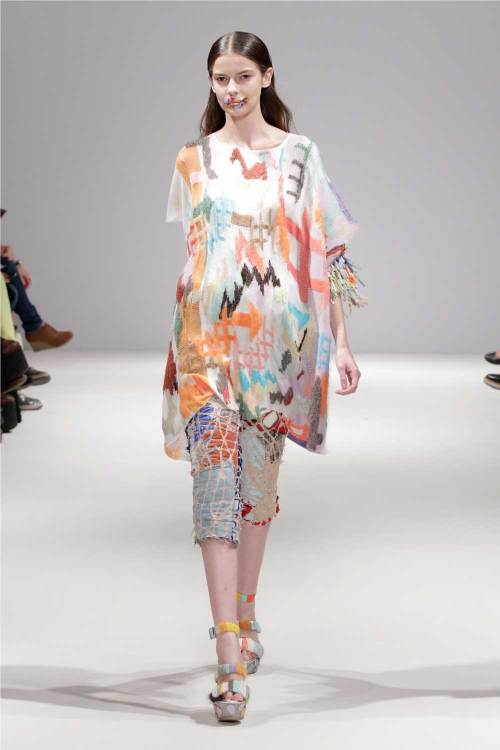 By guest writer Melanie Pierucci Bolliger from Artists in Wonderland: The Leutton Postle knitwear collection at the Fashion Scout show at Freemasons Hall was like a breath of fresh air. The collection by Central Saint Martin graduates Sam Leutton and Jenny Postle delivered knitwear in a completely new spectrum.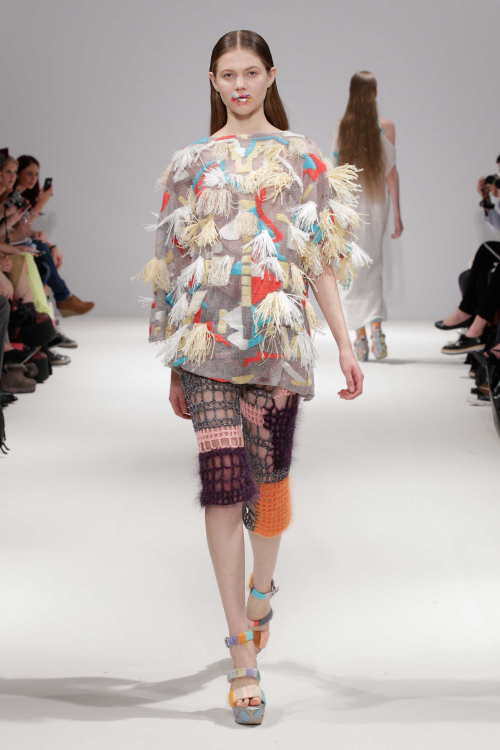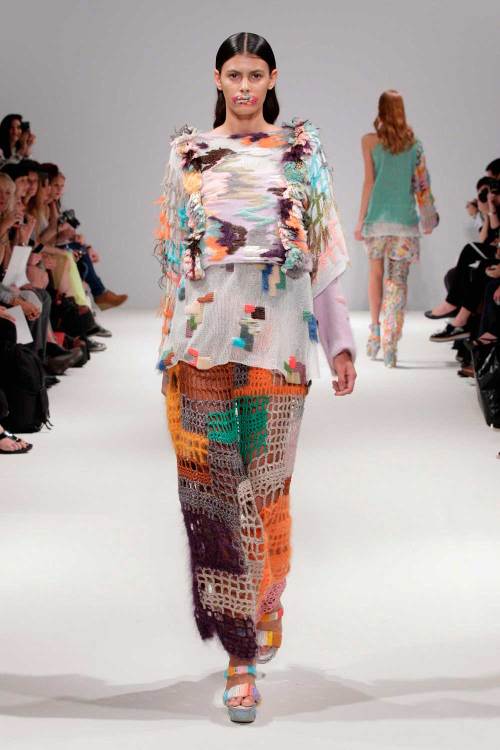 Colourful without being exhausting on the eye, the patchwork was a personal favourite. The collection was organic without bordering on hippie and whimsical without being kitsch. Reminiscent of Native-American costumes it was presented in a modern and relaxed manner.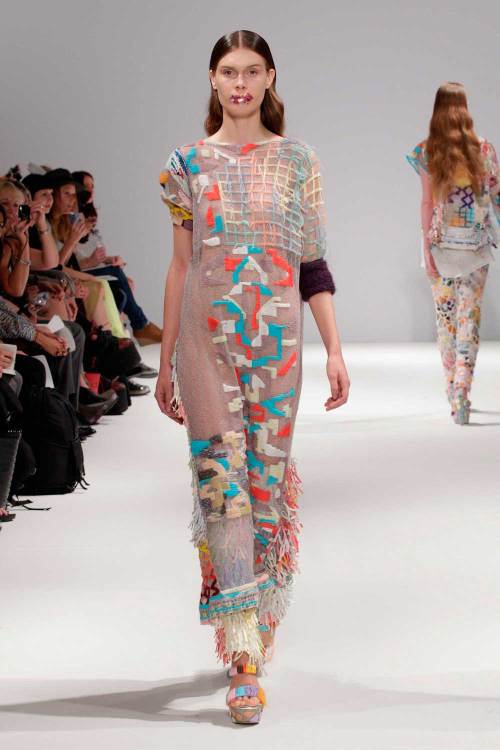 Colours were earthly and soft including pastel blues, greens and yellows complimented beige and white canvases. The pieces were loose and easy, with a somewhat ethereal quality, which broke away from the usual association of knits too cozy. Instead, Leutton Postle's collection felt fresh and light.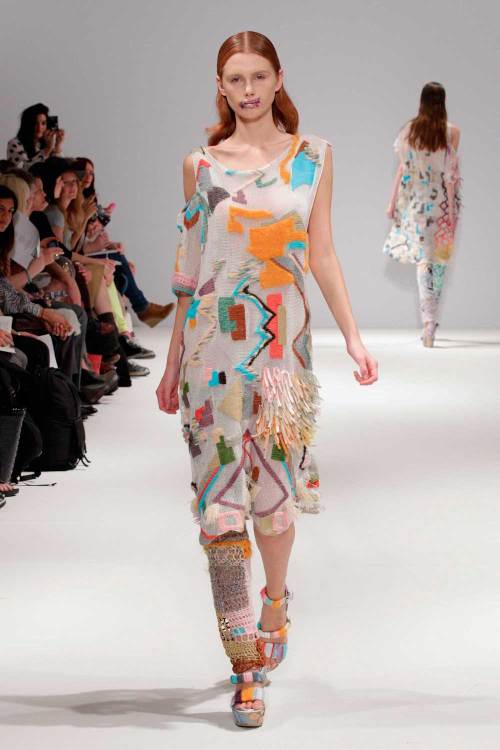 The fact that the pieces were handmade and the complex details elevated the knits to a couture status. The collection proved itself a happy marriage between technique and creativity and was very well received.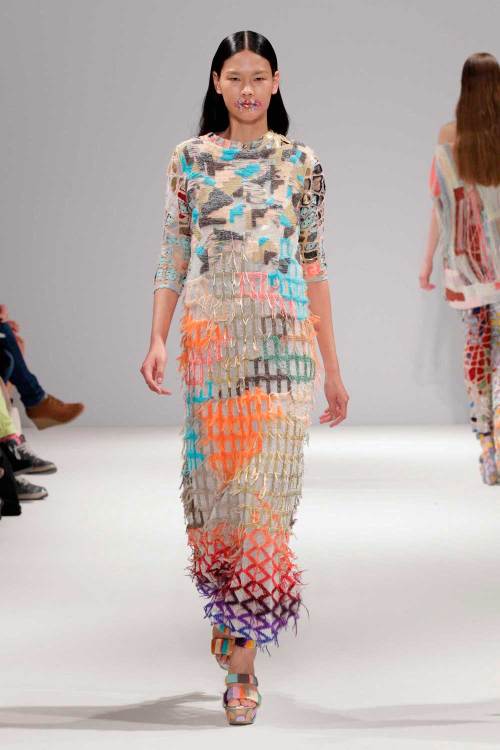 Have a look at her AW 2011 collection under her graduate name Jenny Postle here: