Kevin Muscat and Gabriel Vielma invited to the presentation of their first ever collection at the trendy W Hotel in London during fashion week.
With pencil skirts, elegant evening wear as well as tops and jackets, the luxury womenswear label Muscat Vielma's debut features gentle fabrics such as soft, heavy silks, sheer tulle, satin organza and punched leather in cream and blue, black and white, ivory and marine.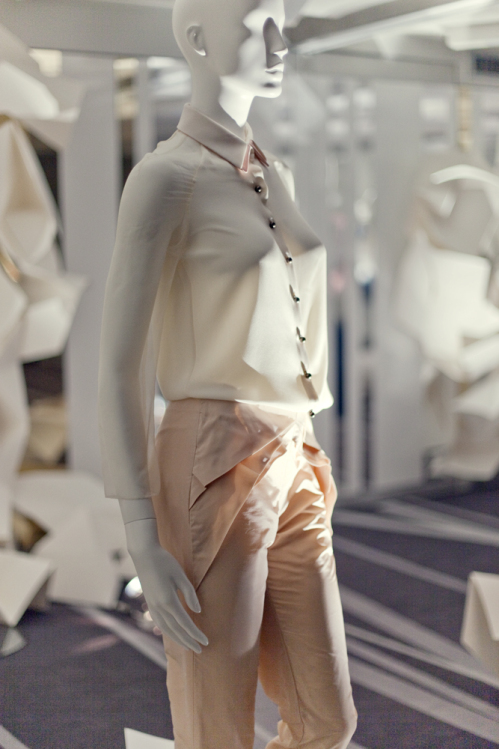 The designers discovered the similarity between body armour and the armadillo skeleton and experimented in how clothes can create a shell, literally or emotionally, with the use of natural crystal formations as inspiration for colour and structure.
Interestingly, the founders' backgrounds are classical ballet dancing and product design – a promising combination that seems to work out perfectly. We are eagerly awaiting to see more by Muscat Vielma.