"That's the greatest achievement: when you can make your passion your job," says Maria Francesca Pepe, who was nominated in 2009 as Emerging Talent in Accessories at the British Fashion Awards. Her jewellery has been featured by amazing photographers such as Nick Knight and Steven Klein, styled by Patti Wilson, Marie Chaix, Nicola Formichetti and Sophia Neophitou amongst many others.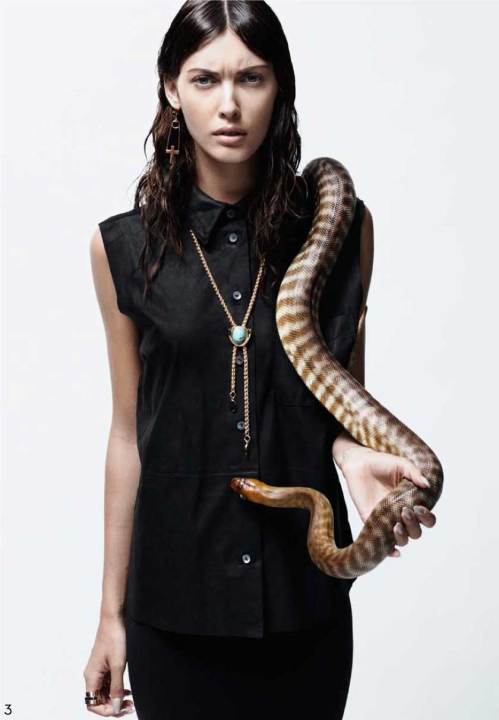 Maria Francesca Pepe's dark romantic jewellery presentations have a fascinating creepy feel to it; every season to the new.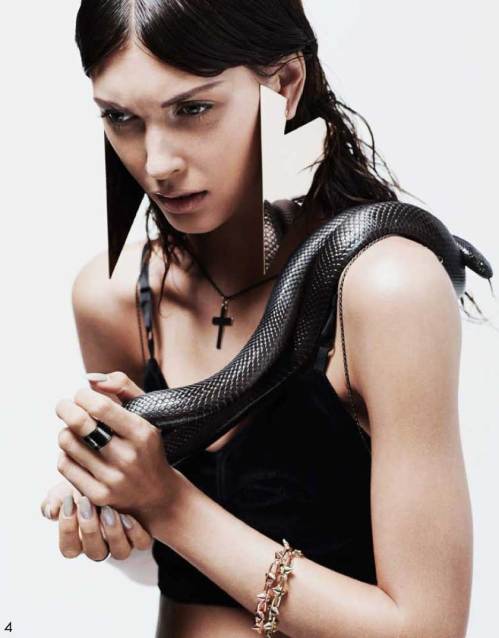 She describes her design signatures as follows: "The concept of Jewellery-Wear. This is when jewellery becomes the primary focus of the outfit – featuring in ranges including bags, jackets and dresses. Most significantly though, MFP Tubulars have become iconic; I constantly update them in new colours, textures, features and materials for the forthcoming seasons."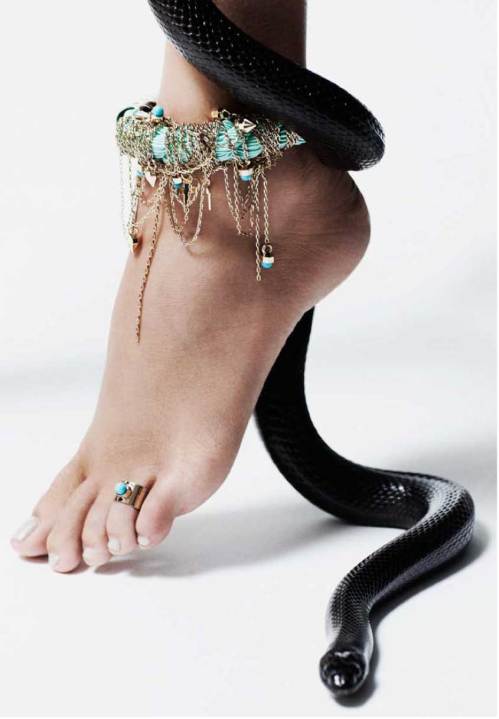 "I sell objects of desire, made in Italy, using the oldest techniques. My aesthetic constantly evolves and is far from obvious." – Maria Francesca Pepe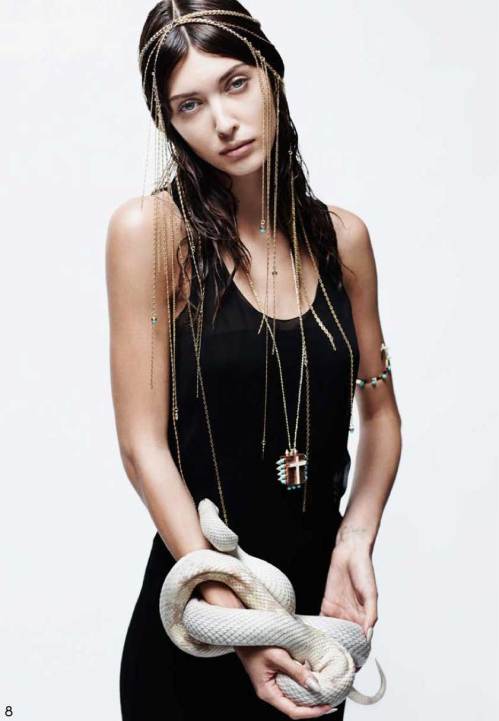 This season's 'Venom' collection features cuffs, black rope belts, rings with turquoise and gold, love spells quartz necklaces, carved letter press and large studs decorated trinkets, rose gold gunmetal tubular bracelets and necklaces as well as chunky double pleated brass chain chokers. With the lookbook's symbolic snake I felt like being seduced by an ancient goddess in a church. Fabulous Gothic Arabian Nights.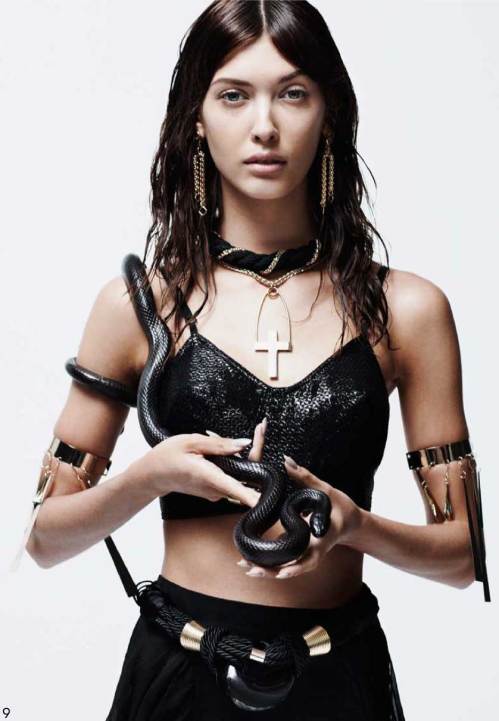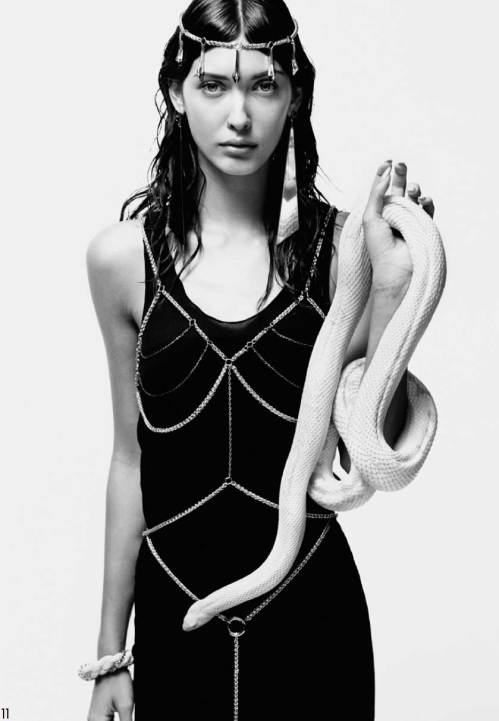 Remember her last season's gloomy 'Fortuna' collection presentation that featured filmstills and, static as well, three models on sockets with cosmic music.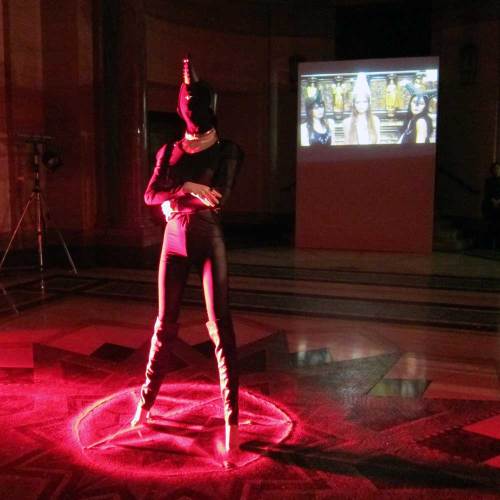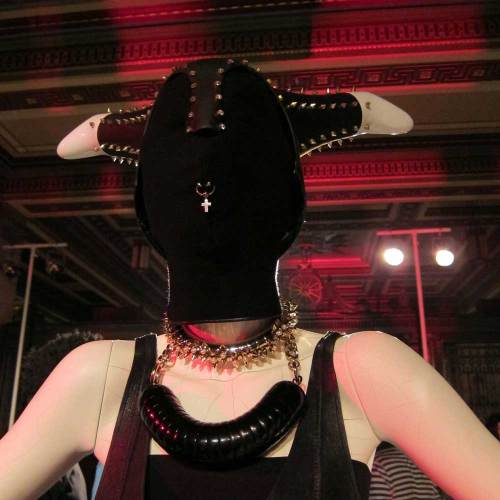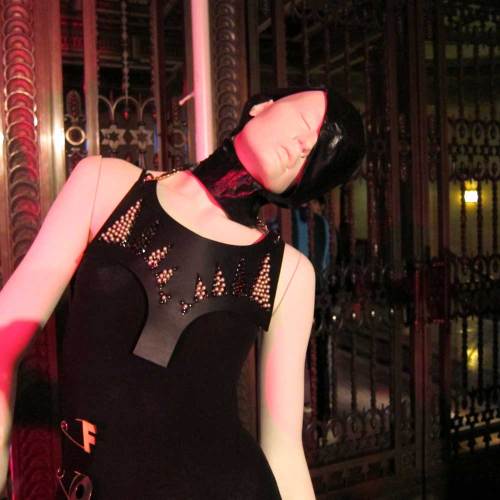 What's next for her brand? "A limited edition collection in collaboration with Topshop; new pieces made from gorgeous semi-precious stones which I am using for the first time in my collections; much more developed commercial distribution worldwide, including MFP e-commerce" she sais.