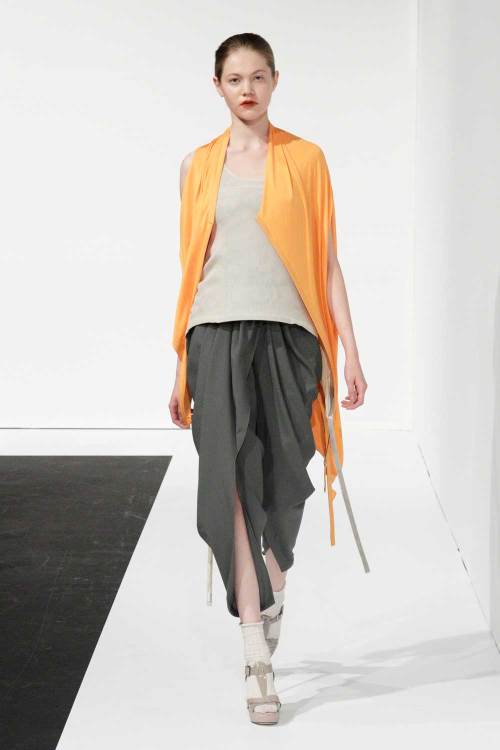 Cristina Sabaiduc showed her Spring / Summer 2012 debut collection in London. Blurring the boundaries between fashion and art Cristina uses unconventional materials and quality workmanship to produce functional, flowing clothing. Sabaiduc presented a collection that seeks to challenge conventional attitudes towards fashion by fusing post-industrial and romantic influences to designs that are both wearable and feminine.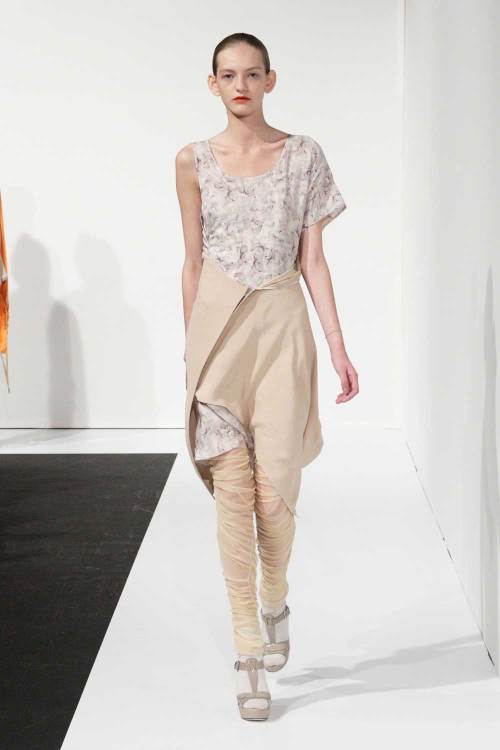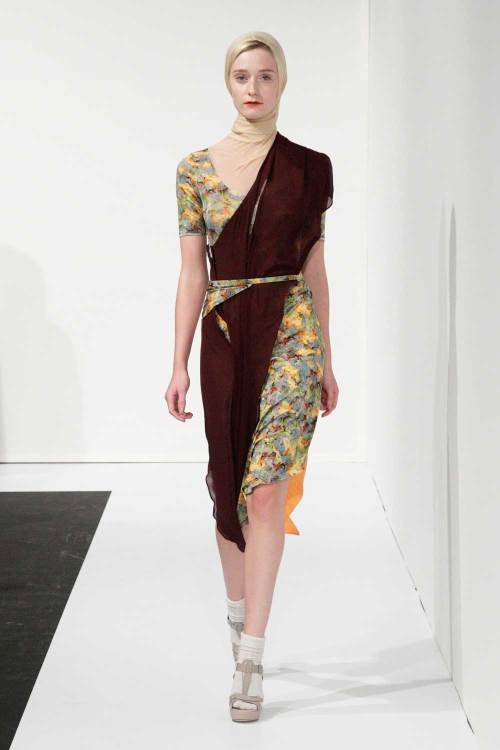 Influenced by in her interest in the artistic cultural progressions of the Far East, particularly from Tibet and Ancient China, the collection strongly features texture and pattern, with the designer employing digital prints on key pieces such as the silk print cocktail dress and jersey print hooded bodysuit.
Cristina Sabaiduc makes a strong statement with he organic colour palette being combined with products of industrial waste and overproduction. The show was an artistic experience where film, art and fashion merged.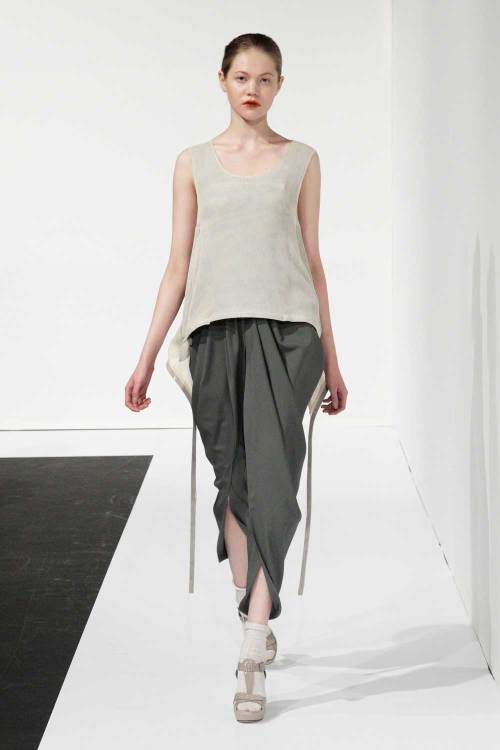 The collection, produced in the UK, evolved from a flat, 2-D gallery exhibition into a full catwalk show, presenting the spatial element involved in creating the shape and form of the collection.