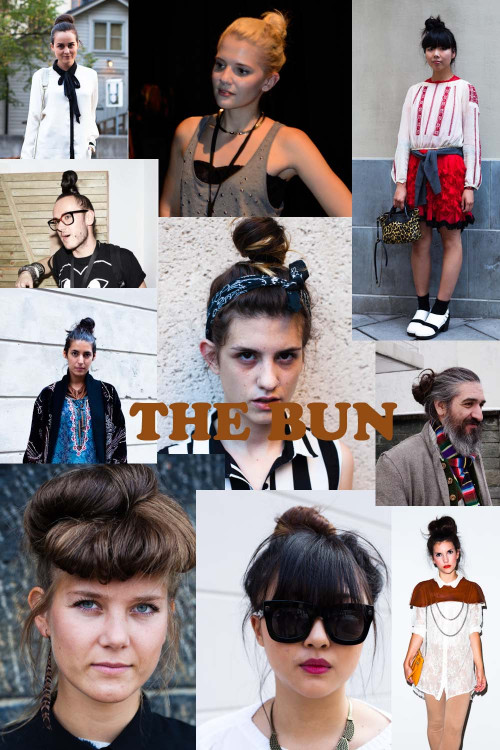 This is about a fashion phenomenon. A true trend. You don't really think about it anymore, but once you realize, you'll see it everywhere. The bun. Also known as the 'Blogger Bun' or the 'Carrie Bradshaw Bun', mainly worn by women, but also spreading into the male world.
'It's so easy to do' might be a simple answer, but a ponytail would do the trick as well and to be honest – a good 'casual bun' is not as easyily done as one might think (check out 'The Casual Carrie Bradshaw Bun', and don't miss the video), you need a certain skill to do the 'I-don't-really-care'-look. So how come it became so enormously popular?
It makes you look taller, that's for sure, adds on a little 'mini hat'. It makes your head look smaller, more elegant and can give you a touch of ballet along with the irresistable mix of pureness and discipline. I guess blogging did part of the trick as well since it was seen a lot on female bloggers (take Susie Bubble or Garance Doré), successful women, who work hard, don't have anything to hide and want to be taken seriously. Worn on top of their heads along with stylish outfits and the right attitude it became sort of a signature look for a young, creative and relaxed woman who is not trying too hard.