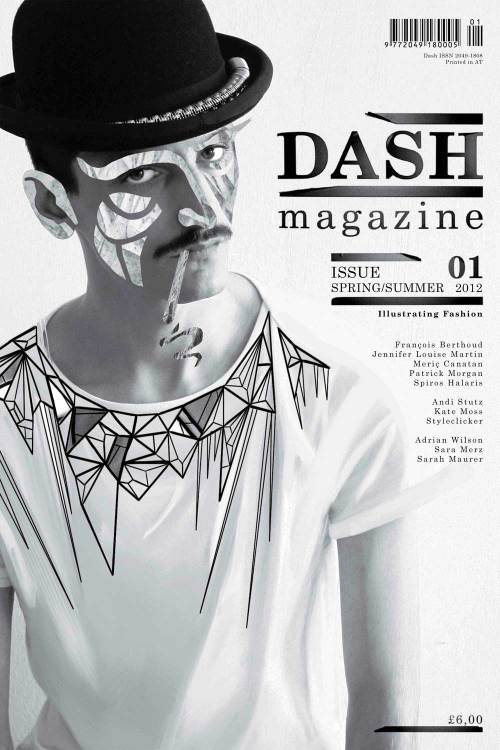 We are excited to introduce the brandnew and beautiful, high-end but arty DASH Magazine. DASH Magazine is devoted to the fabrication of images, concepts and articles with a high level of depth and aesthetics and winner of the Best Fashion Journalism Award.
Intended at opinion formers, DASH Magazine is a London-based high fashion editorial, lifestyle, illustration and art print. The bi-annual title combines cutting-edge fashion editorial with traditional fashion illustration, bridging the gap between the hand rendered and digital.
The team, consisting of Editor in Chief NoéMie Schwaller, Graphic Designer Anouk Rehorek and Features Editor Harald Weiler is as international as the contributors they feature in the magazine. They say they're already planning DASH Issue Two, coming out in September, covering Autumn / Winter 2012.
With an initial print run of 10'000 copies, DASH will be available for £6 from selected newsagents and booksellers worldwide or directly on the distributor's website. Go buy and enjoy beauty!