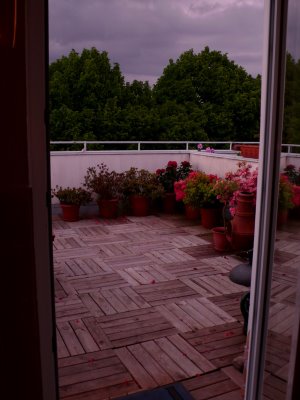 I loved this balcony above the roofs of Altona. Especially with this great light we had. Must be a perfect place for a barbecue with friends.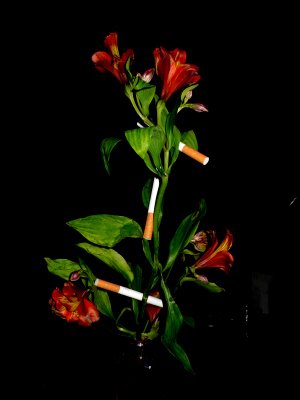 We went to a cafe only once. There I took this picture. Most of the time we were walking around, just drifting. Love that.
On the last day I visited the exhibition of Daniel Richterin the Hamburger Kunsthalle. I loved his huge paintings: expressive and in a unique way narrative. Very inspiring. Don't miss it when you come to Hamburg. The guy with the black hat is me looking at Gregor Schneider's Cube Hamburg which is placed in front of the Hamburger Kunsthalle.