If I was a boy beards would probably suit me…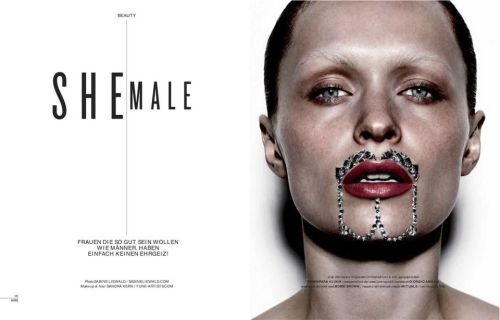 Half of the work at this shoot was sitting still. Because of the rhinestones I could neither feel nor move half of my face… weird feeling by the way.
Basically, I just tried to show as much emotions through my eyes as possible.
The magazine the shoot was for is called Hype Magazine, based in Germany. It is the second issue and I'm kind of happy being in it 🙂
Hope you guys like the pics.
And for comparison, here is a backstage picture: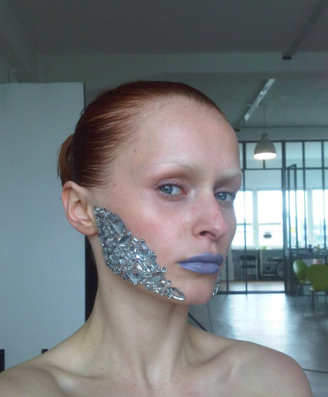 Why so serious Albe?