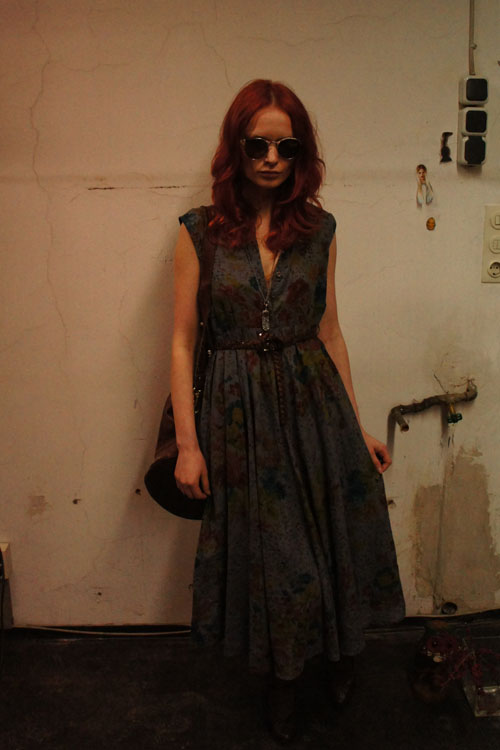 2 days ago, I visited the designer Nadine Gross at her studio in Munich Schwabing. During our girl talk I saw her last season's collection on one of the clothes rails and all the stuff in the room. All these colors and impressions inspired me. So, I tried on a few dresses and asked her if she could take some pictures of me – the dresses' color combinations, the special wall, the light conditions, the decoration were just so great at this moment that I needed to record it.
These aren't professional photos of course, but I think not all pictures have to be perfect or retouched. Because at the end it's all about having fun! So this is it.
I didn't I didn't take off my sunglasses on purpose because I didn't feel like showing any emotions with my face. What's currently happening in the world, for instance in Japan, really fucks me up and I feel a deep pain. Although, I've bad conscience acting like everything is fine, I know life has to go on. But really, right now it's hard for me.