This is about the gorgeous start of springtime…
According to an ancient myth, Persephone, daughter of Zeus and the harvest goddess Demeter, is the queen of the underworld. She used to live a peaceful life with her mother until Hades, king of the underworld, fell in love with her and carried her off into his kingdom against the will of Persephone's mother. Demeter searched desperately for her lost daughter all over the world and in the depth of her despair she caused nothing to grow.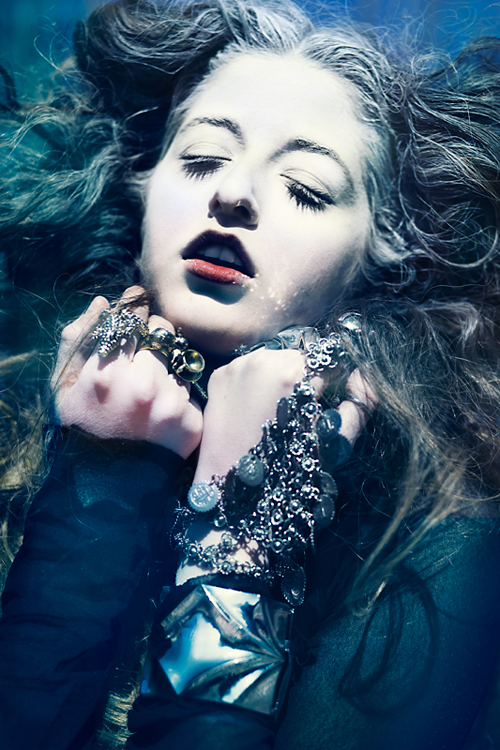 Finally, Zeus forced Hades to return Persephone – so, at the beginning of spring, when mother and daughter are reunited, the earth flourishes with vegetation and colour. When Persephone has to go back to the underworld, the earth is full of grief and nothing grows anymore – which represents the winter.
Model: Stella
Styling / H&M: Lorand Lajos