Munich is really beautiful in summer. It offers wonderful places to spend the sunny summer days. For example, you can go for a walk at the Isar, go cycling, bask or bbq with ur friends. Some friends of us organized a bbq called "Isar-Love" a few weeks ago.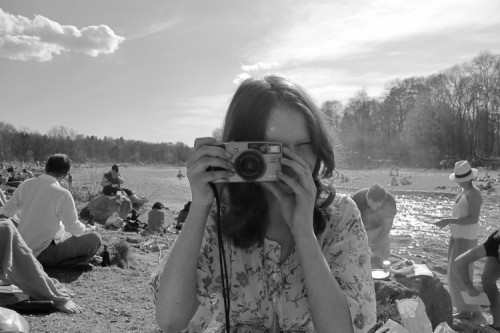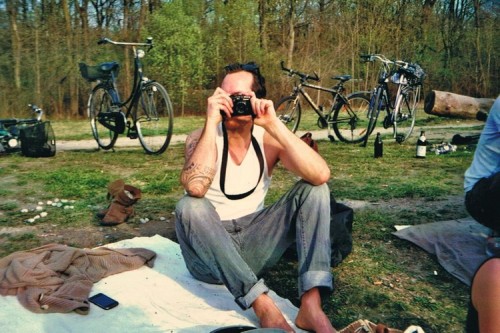 A get together on a sunny Sunday. Very good idea… A lot of people came and it was nice seeing them all. Unfortunately, I wasn't prepared to bbq and I came a little too late, but I took my analog camera with me.
August, a blogger from munich who notes the munich nightlife in pictures, was also there. You should check out his blog www.augustcc.com, its a good insight in Munich's nightlife and more. We decided to shoot each other at the same time. Just out of curiosity how it looks at the end of the juxtaposition.
We both loved the results and I think we're going to do more of them some day… hope you like em 😉