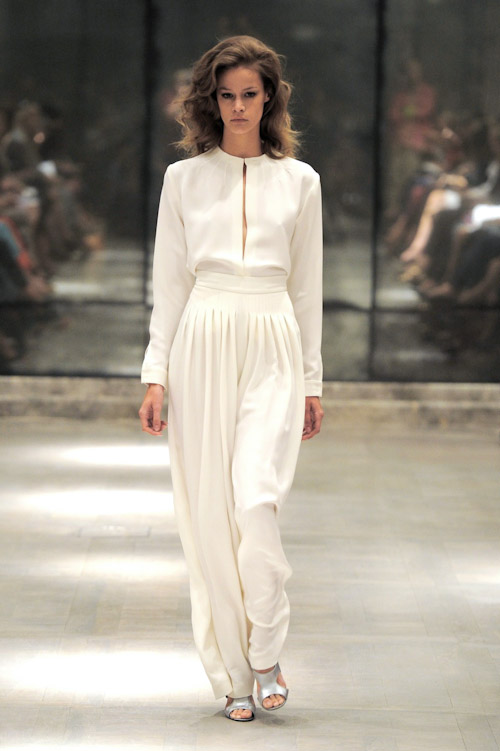 A Central Saint Martins contemporary of David Koma and Peter Turner, Emilia Wickstead likes to focus on her customer and keep her shows intimate and formal, like an old-fashioned atelier presentation rather than a spotlight-grabbing front row.
However, her show this afternoon pulled the cream of fashion writers into the Connaught to see an appropriately ice cream-coloured confection of day dresses, baby dolls, teeny weeny rompers and silky shirt dresses that catered to both her va va voom customer and to the more demure, grown-up, Duchess of Cambridge types.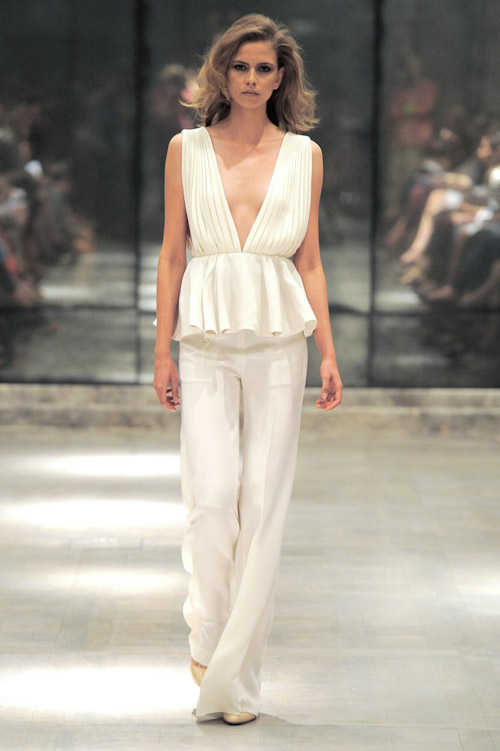 Born in New Zealand, Emilia has mastered quintessentially English sex appeal, with languid plissé silk dresses featuring sweet prints of Parisian landmarks, and stiff pleated raffia fabric concertina-ing around the thigh. Somehow it avoided being overtly girly, despite the pale palette and feminine shapes – and a dash of Manolo colour at on the foot of each lithe leg proved that the Emilia Wickstead woman is not as passive as she may first appear.