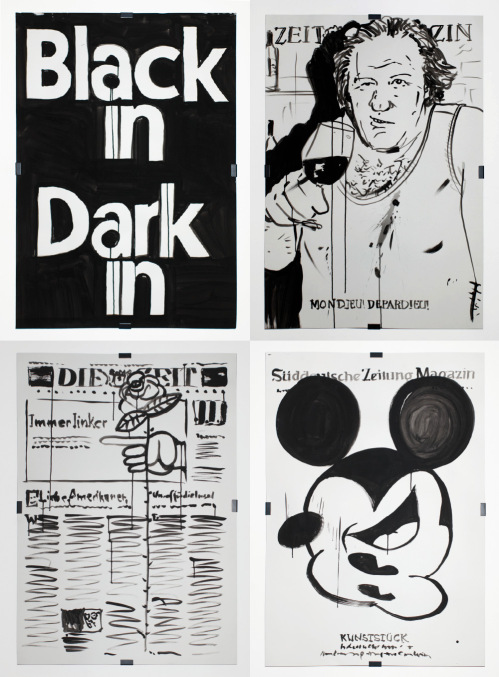 Must-go for tonite in Munich: opening of Bureau Mirko Borsche's show "Unplugged" at the Rotunde of the Pinakothek der Moderne, starting at 7pm.
Mirko Borsche started his own design studio 2007 in Munich. He is one of Germany's most renowned designers having earned countless international awards for his works.
For his "Unplugged" show Borsche reduces the visual language of his original works to handpainted posters: each of them a unique copy in black and white on 70x100cm sheets. The abstraction allows a whole new interpretation of Borsche's design works.
Opening: 12th January 7pm
The show runs from 13th January – 18th March.