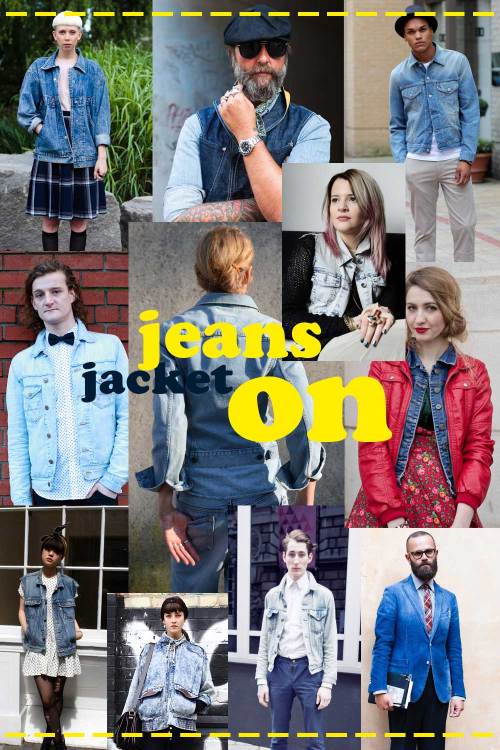 There has been a time when jeans jackets were not popular at all. They were there in the 70s, tight and faded, they were hugely popular in the 80s, the bigger the better (with their sleeves turned up) and they were still popular in the 90s – tight again.Then they vanished (at least from the more fashion oriented circles).
A few sleeveless versions could still be found on top of huge motorcycles or on heavy metal concerts but the simple old denim jacket or vest was a big no-no. Now they are back – finally – in all their glory and variety.
For the first time in history you can wear it all – as long as it's denim. Loose ones, that go down to your hip, short and tiny ones, bleached, faded, stonewashed or studded ones, with or without sleeves. You can wear them chic or casual, sexy or masculine, be a cowboy or a Hell's Angel. They protect you from sun and wind, they rarely need to be washed (some extremists claim to have never washed theirs), you can wear them under or over something and if you are REALLY daring wear double or even triple denim (see center picture above)- my favorite for summer.
You can't wear a jeans jacket down, it stays with you and gets gradually more beautiful and more 'you' over the years. Use it, wear it, customize it, live in it – '…put your jeans (jacket) on – and you'll feel allright…'.
xxxJulia (owns her Levi's denim jacket for more than 15 years)