A week ago, I was in Florence for the 5th edition of Luisa Via Roma's blogger event Firenze4Ever. Each of the bloggers styled three outfits from the new FW12/13 collection and did a little photo shoot. This is what I did…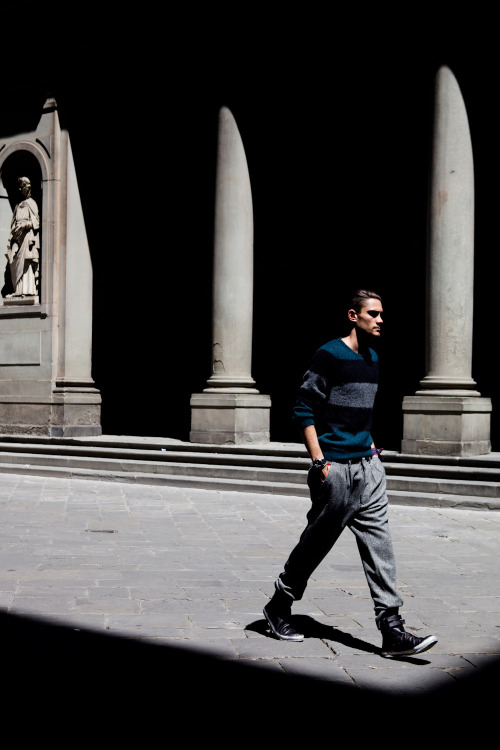 Outfit #1: Tombolini suit, Dior Homme shirt and Bottega Veneta sneakers.
Outfit #2: Margiela sweater, Rick Owens pants and A Diciannoveventitre shoes.
Outfit #3: Iceberg sweater and pants, A Diciannoveventitre shoes.
We shot the photos at Uffizi gallery which I liked as location especially because of the light shadow play there. I was lucky having Konstantinos as model who did a great job wearing winter clothes during summer heat. Thanks!
And thanks to Luisa Via Roma! I had a fantastic time in Florence with Italian ice cream, best pasta ever at Cantina della Giostra, Madonna concert, a dinner party at the most amazing location and of course so many nice people from all over the world. It was a blast!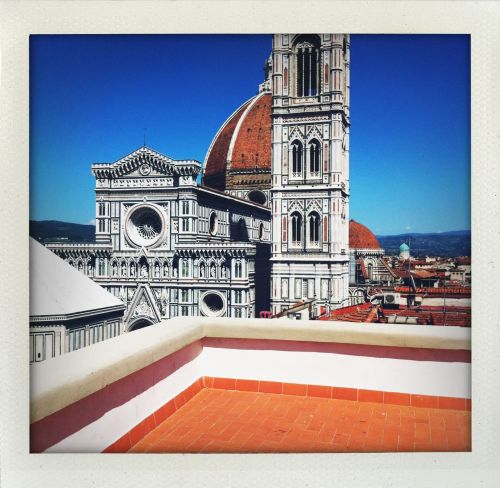 view from the Luisa Via Roma terrace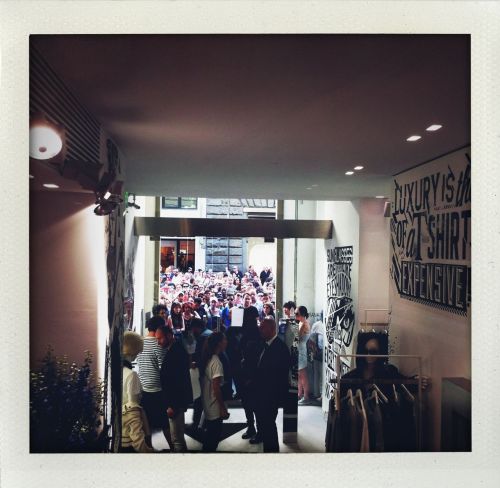 fans waiting for Madonna in front of LVR store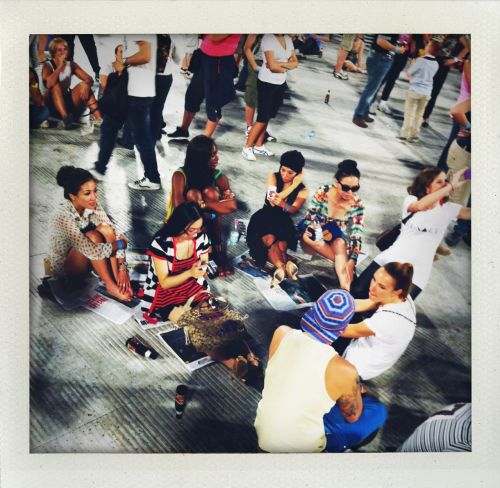 fellow bloggers before the concert
real fans cheering for her queen
Jakob from Dandy Diary and I drinking cheap beer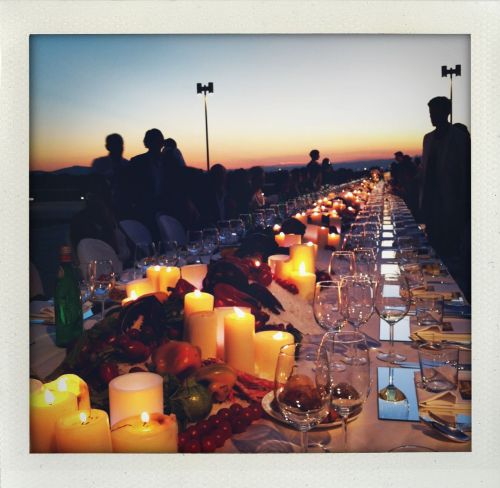 dinner at the final evening