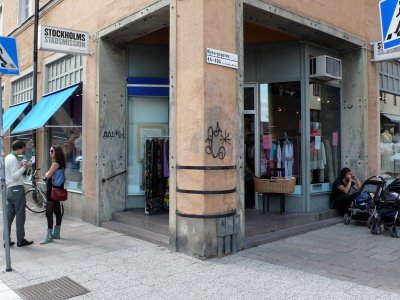 These days I am very busy working on a new internet project together with my brother. So I can only hunt the streets of Munich on weekends. And believe it or not… last Sunday I was out there for hours, but couldn't find a single person who caught my eye. Well, hopefully next weekend.
In the meantime some shopping tip for Stockholm. Sweden's capital is truly worth a visit, especially if you love second hand shopping like I do. And here is my favorite: STOCKHOLMS STADSMISSION in SoFo.
Why should you go there? In the heart of the trendy neighborhood called SoFo (South of Folkungagatan) lies this neat second hand store. I always stop by when I am around because they get new stuff every day and I made some really good finds there in the past.
What can you get there? Second hand clothes, shoes and accessories for men and women.
Prize level (low/medium/high/luxury)? Low. And that's what I love about it!
Bestsellers? In August, they had plenty of fantastic vintage dresses and blouses. My wife was all smiles as she found some amazing pieces for her.
Wow-item? Apart from the trench coat I bought for myself, I was excited about this green dress.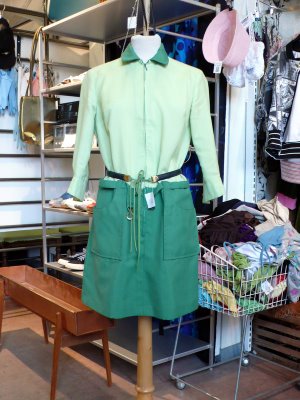 Address: Stadsmission Second Hand, Skånegatan 75, 11637 Stockholm
Opening Hours: Mon-Fri 10am-6pm, Sat 11am-5pm, Sun 12-4pm
Website: www.stadsmissionen.se