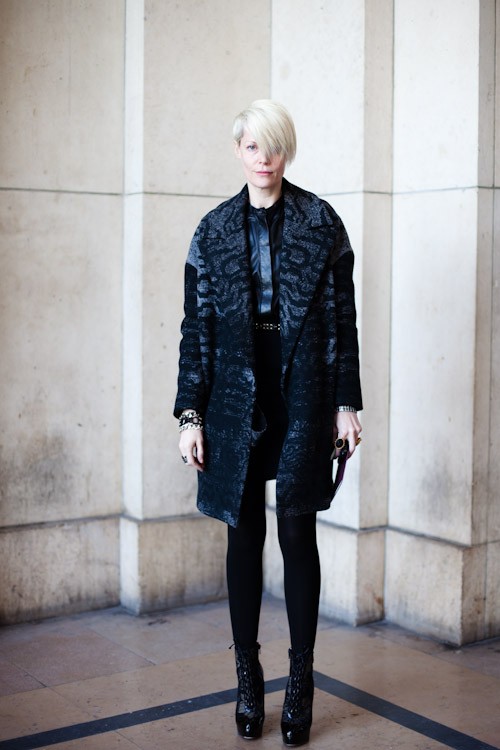 Kate, US Elle Style Director
A little story… I took that picture before the Akris show, but didn't introduce myself. The next day, I ran into her again at the corner Rivoli / Castiglione, so I took my 2nd chance and introduced myself. So what's so special? When I was walking around in Paris together with my wife some days later and we stood at the corner Rivoli / Castiglione, I told her about how I met Kate Lanphear there… and exactly in that moment, a limousine drove by just 1 meter in front of us with Kate looking out of the window. "That´s her", I said to my wife. What a coincidence! Mmh, maybe that's a sign and I should do some work for US Elle?
Her outfit on the photo: Miu Miu coat, YSL shirt, Calvin Klein skirt and Louboutin heels.