The idea: 10 non-fashion designers create an outfit for a fashion show at Maastricht Fashionclash. I was one of them.
The concept of my work: creating a look out of things that people don´t want to have any more. Yet it should be elegant. Garbage-to-wear. Fashion in large parts is a throw-away-industry. I don´t like that. So I tried to turn it upside down: from the trash bin to the catwalk.
Here are all designs of the show, mine is no. 8:
I was really shocked about how my outfit was presented. The model was way to thin so the skirt would slip down on her, the hat was worn in an odd way and one part of the outfit was simply left away. Thus, the presentation was everything else but elegant. I almost died when I saw it! That´s why I uploaded another photo to show you how it was meant: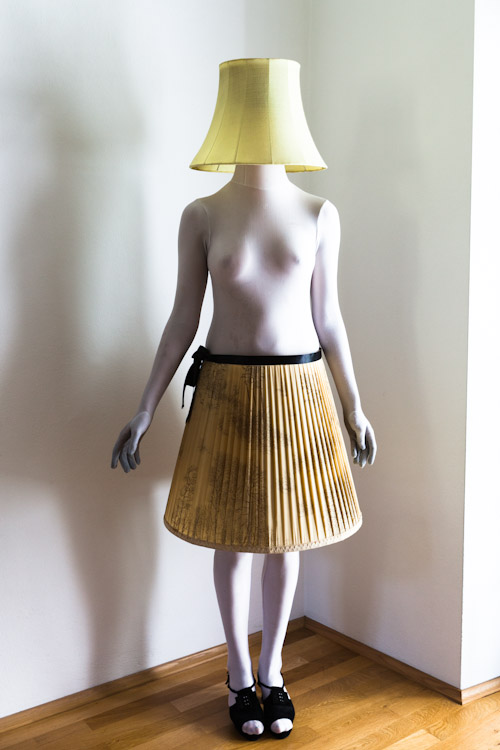 What do you think? By the way: it is not a dummy on that photo, thanks Maria! In the end, the whole project was a great experience for me.