It is the last day of Mercedes-Benz Fashionweek Stockholm and Fashion Night as has started. I just met Jenny there some minutes ago wearing a jumpsuit and shoes from Weekday and a Carin Wester bag…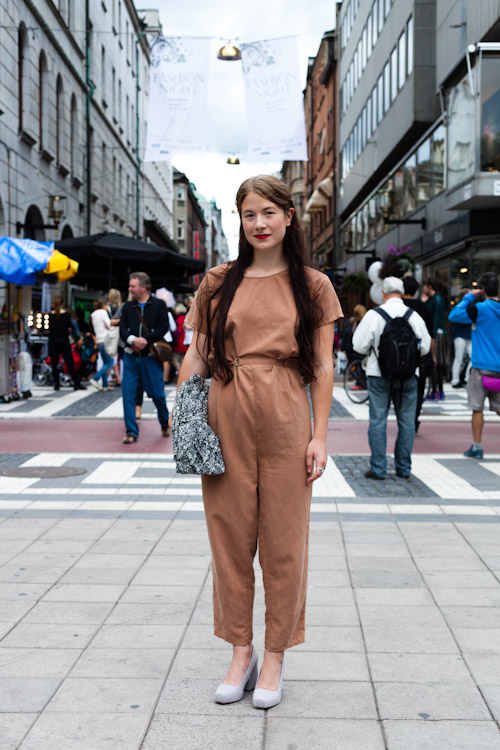 Fashion Night will be a regular event during future Fashionweeks in Stockholm. Centered around charming Biblioteksgatan, over 20 fashion stores are open until 11pm tonight offering special deals as well as the latest autumn arrivals.
At Norrmalmstorg, this season´s shows are screened to public with a live stream of the Tiger of Sweden show as highlight. So if you happen to be in Stockholm, take the chance and go there!