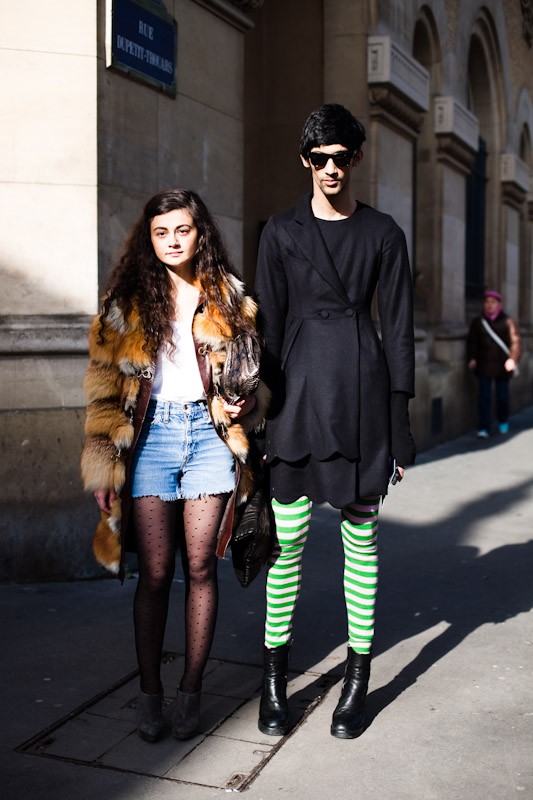 Natalia & Roman, fashion editors from Moscow
They were on their way to the Stella McCartney show when I stopped them for a photo in the fantastic morning light.
Her outfit: coat and shorts vintage, T-shirt and bag Topshop, Alaia shoes.
His outfit: Tata-Naka coat, Walter van Beirendonck pants, Rick Owens shoes and a Nutsa clutch.
A lot of people asked me that they would like to have some more info to the pictures I post, mainly what the people are wearing. So this is a test. What do you think? Should I post that info together with the picture or only pictures? Please, write your opinion and suggestions in a comment. Thanks.