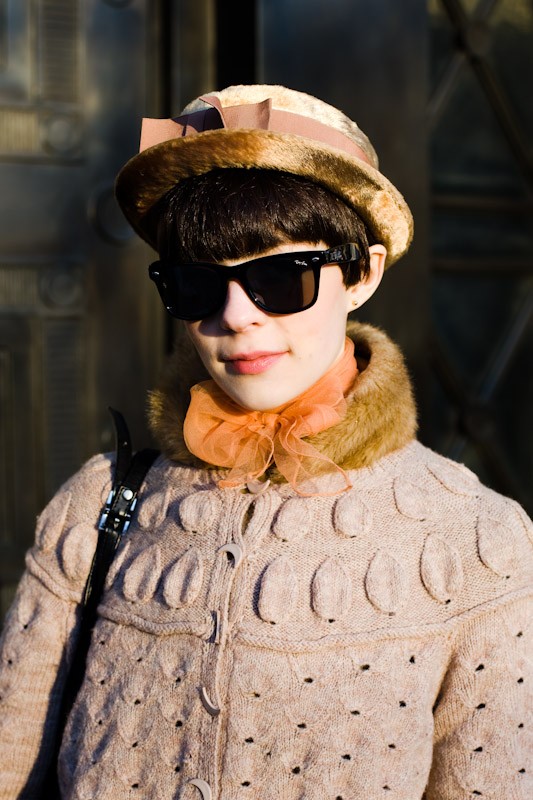 Scarlett, Fashion Student
She was waiting in line together with her friend (see part II above) at the Basso & Brooke show. Obviously, they both love vintage clothes.
Cardigan, shoes, hat & Ray Ban glasses all vintage, Topshop tights, Vivienne Westwood dress, Fornarina bag, the scarf is from her grandmother. I always love when people have old pieces from their family. Those items truly tell stories.