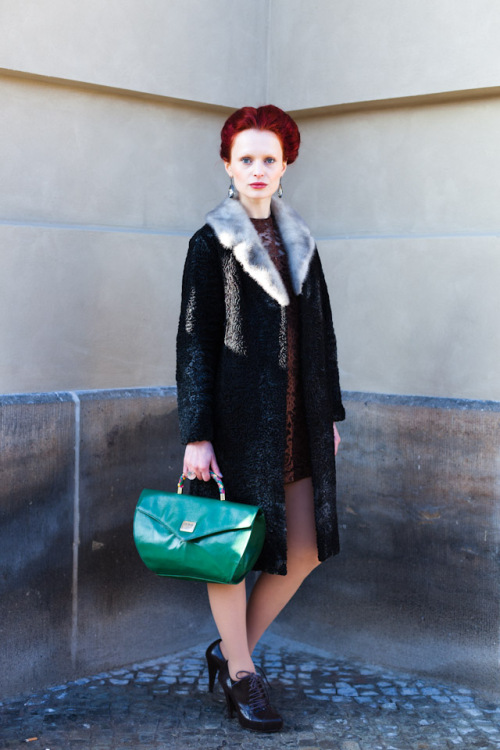 Albe, Model
This is Albe, up-and-coming model from Munich. I used to shoot her for this blog from time to time when I met her at parties. Check here and here.
I am happy to welcome her as new contributer to Styleclicker. In the Category "Albe's World" she will be blogging about her exciting life as model and also share her gorgeous personal style with you. Stay tuned.
Her outfit on the photo is all vintage.