Some minutes ago, the opening press conference of Mercedes-Benz Fashionweek Stockholm Spring Summer 2012 took place. It is the 13th season and with 30 shows, it is bigger and more diverse than ever. There are brands like Filippa K or Oskar Jacobson which stand for the traditional Swedish simplicity as well as young labels like the much talked about Altewei.Saome or The Local Firm which is going to be the opening show this afternoon.
Indeed a lot to look forward during the next three days here in Stockholm, though unfortunately it just started raining…
Who cares, the weather won´t keep me from shooting some nice street styles for you. Here is the first one: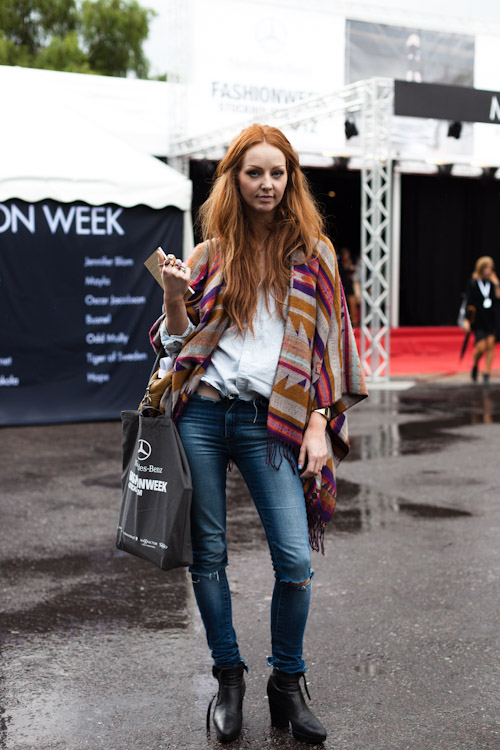 Rubi, Fashion Editor
Poncho from H&M, old men's shirt from her father, BikBok jeans, shoes & bag from Acne. And here you see how she looked like during winter time.